Beyonce drops a surprise album & videos!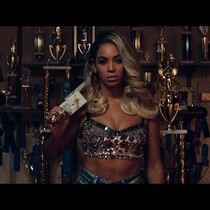 Posted December 13th, 2013 @ 7:13am
Guuurrrrl! How you gonna just drop a surprise album and a bunch of videos and not tell anybody??! QUEEN BEYONCE did the unthinkable last night... put out a full album WITH NO PROMOTION! When you're Bey, there's no promotion needed! You just buy it! The new album is called "Beyonce" and is now available, along with videos, on iTunes. Here's a 30 second preview of "Pretty Hurts." Ohhhhh kill 'em B!