JLo is KILLING it in this video. HAWT!!!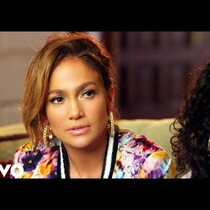 Posted March 14th, 2014 @ 6:36am
Ok, I'm not a big fan of this song "I Luh Ya Papi", but JENNIFER LOPEZ is hotter than ever in this video. I have the weirdest lady-boner right now because I don't know if it's for her, or the tons of almost naked men in the video. I love her concept of flipping it and doing "male video heauxs!" RAWR!!!