The 10 Most Uplifting Songs, According to Science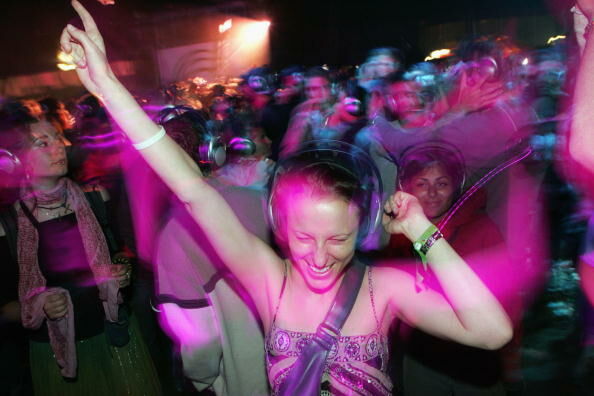 If you love music, you know those moments when you crank whatever is on the radio and totally JAM OUT to it. It gives you such a rush, that you forget about the negativity that may be around you . . . at least for a while.
Three years ago, a neuroscientist conducted a study to determine the 10 most UPLIFTING songs, and it's making the rounds online again. For his analysis, he focused on technical things, such lyrical theme, musical key, and tempo.
For example, he said, quote, "Holiday-themed lyrics naturally remind us of happy times, while a major third musical key sounds happy to our ears and something we associate with confidence. A high tempo of 150 beats per minute also subconsciously triggers a sense of energy."
A few caveats, he considered songs from the past 50 years, but again, that was dating back from 2015 . . . not that it really matters, since the songs on the list came out between 1966 and 1986.
Also, as part of the study he surveyed music lovers on the moods certain songs inspired in them . . . but that poll was conducted in the U.K.
All right, here are the '10 Most Uplifting Songs,' according to science:
1. "Don't Stop Me Now", Queen, 1978
2. "Dancing Queen", ABBA, 1976
3. "Good Vibrations", The Beach Boys, 1966
4. "Uptown Girl", Billy Joel, 1983
5. "Eye of the Tiger", Survivor, 1982
6. "I'm a Believer", The Monkees, 1966
7. "Girls Just Wanna Have Fun", Cyndi Lauper, 1983
8. "Living on a Prayer", Bon Jovi, 1986
9. "I Will Survive", Gloria Gaynor, 1978
10. "Walking on Sunshine", Katrina & the Waves, 1985

Rufio
Want to know more about Rufio? Get their official bio, social pages & articles on 103.5 KISS FM!
Read more